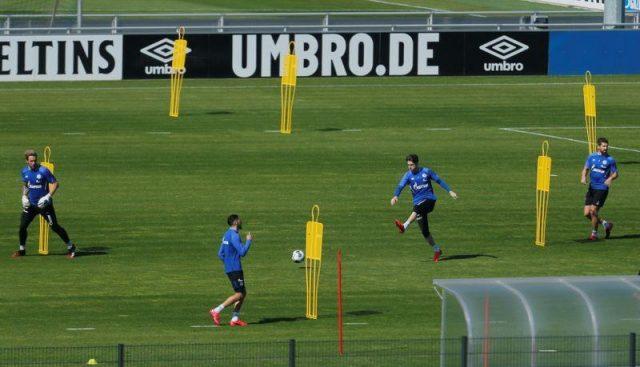 Borussia Dortmund, on the 3rd of May, released an official statement which confirmed that the first round of coronavirus testing was done for the entire first team and support staff. Thankfully for the club, not even a single player or member of staff has tested positive for the virus.
The club confirmed that to ensure that they achieve the maximum level of security, another series of tests will take place. The uncertainty of the current situation has caused the club to take all the required protective measures.
Training is rumoured to have started towards the end of March, however, players were only training in duos. Now that not a single player has tested positive for the coronavirus, group sessions of training can be conducted without fear. The Bundesliga is set to restart on the 16th of May when Dortmund take on Schalke in the Revierderby at home.
The players will be raring to go, and they will play without fear as they know the players they train with and play with do not have the virus. Borussia Dortmund's chief executive officer, Hans-Joachim Watzke said, "These tests and results are also a sign of our transparency", and this reflects the importance of accountability and transparency in such trying times.
The most important thing for the players is to feel secure while playing, and since that has been achieved the Dortmund players should be able to get back to their best.
However, given the current predicament, it is important for the club to not take the current issue lightly. The club's reaffirmation to conduct further tests is representative of the need to be alert in such desperate circumstances.