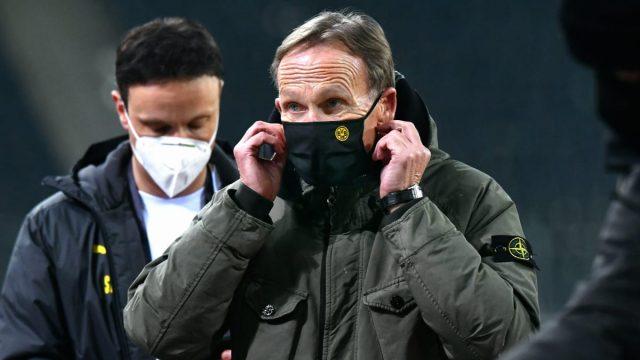 Borussia Dortmund Chief Executive Officer Hans-Joachim Watzke has insisted the club will not be pushed by any financial demands to sell their players in the summer transfer window.
Adding that, they would not even feel pressured to do so should they fail to qualify for next season's UEFA Champions League.
"Because of our existing credit lines, we can say," Watzke told DAZN in an interview. "No matter what happens this season and the next, we don't have to apply for a loan, make any emergency sales or layoffs. We are under no pressure, which is a good starting position in this day and age."
The CEO also took the opportunity to address the futures of Jadon Sancho and Erling Haaland, who have been linked with moves away from the club in recent times. He also revealed that they have no plans to let go of Haaland this summer.
"We do not have a parallel plan. We will talk to Erling, his father and his agent Mino Raiola," Watzke said. "After all, we also want him to be happy to stay with us, to score goals for BVB next year with conviction. There is no alternative plan.
"Jadon Sancho has been with us significantly longer than Erling Haaland. We will also have to talk to Jadon. If there is an exceptional offer, then we will discuss it with the player and his agent, as always."
The pair have quite a number of years left on their current deals at the Signal Iduna Park and Dortmund are not willing to allow them to leave on a cheap.
Haaland has been heavily linked with Real Madrid, Barcelona, both Manchester clubs as well Chelsea while Manchester United continues to be the biggest fan of Sancho.
He concluded: "I am very sure that the transfer market will be very limited this summer as well. Especially with the really big clubs, you can see what wounds Corona has inflicted – and they are not small ones that heal within two weeks."
It remains to be seen whether there will be a change of mind somewhere along the line but these are early days yet to make conclusions.