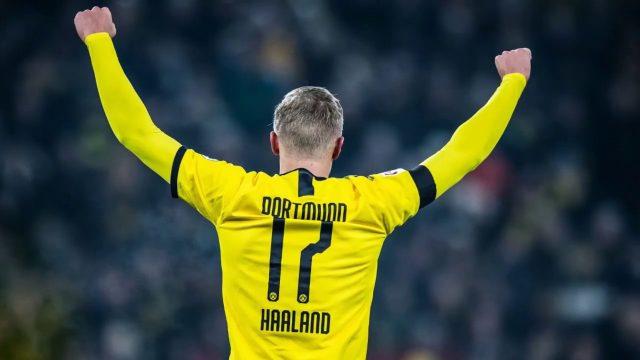 Erling Braut Haaland has revealed he has no plans of switching from the Borussia Dortmund now despite links with Real Madrid and Manchester United.
Since joining Dortmund in January, the 19-year-old has been so impactful for the club scoring 16 goals in 17 appearances, while also adding three assists.
His performances have seen him become a fan favourite among supporters of the Black and Yellows, and he now aims at winning titles with BVB.
In an interview with Funke sport, Haaland said: "I want to achieve something with BVB, I would like to win titles. We should set ourselves goals, we want to attack, we want to score as many goals as possible, and as a striker I naturally want to do my part."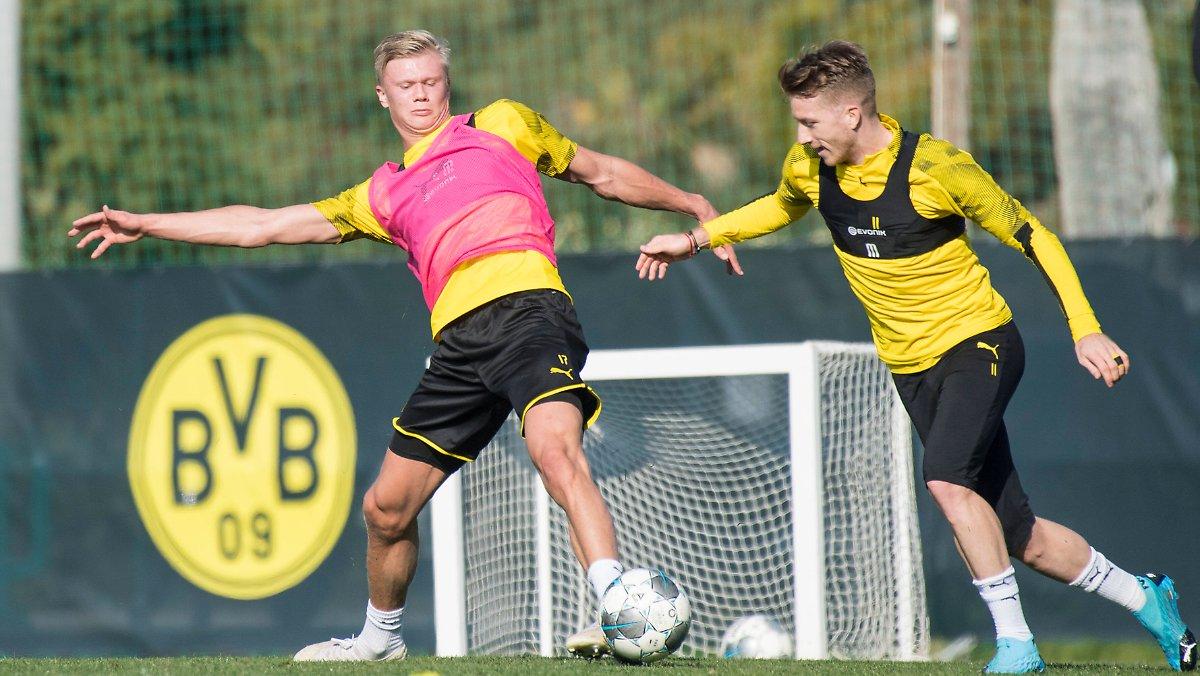 For his determination and hunger as well as the work rate he possesses, Haaland has been praised by many in addition to his statistics in front of goal. And the Norway international has revealed that his secret is 'a lot of hard work'.
"It takes a lot of hard work for a striker as well as the will and conviction to go where the ball will be and then shoot it into the goal," Haaland said. "You have to be smart and above all, you have to keep trying over and over again."
Haaland was a subject of interest from Real Madrid and Manchester United before Dortmund switch. He signed a four and half year deal at the Signal Iduna Park in January.
He has continued to make progress with his form in front of goal which has rekindled the interest from the Spanish and English giants, but Haaland says he is not thinking about a move now.
"I don't think much about the future, I live in the present and decide what is best for my career in the here and now. That's why I joined Dortmund in the winter with a lot of conviction. Dortmund is one of the best teams in the world, I have signed a long contract and I have only just arrived. So now I don't think at all about leaving the club again."
Lucien Favre was not left out if the question as the youngster lauded his manager for the impact he has had on him.
"He has obviously already helped me a lot to improve. I've scored a lot of goals at an even higher level and we've won a lot of games with him as a team. All of that speaks for itself."
Favre will be looking to guide his side to a perfect finish in the Bundesliga on Saturday.