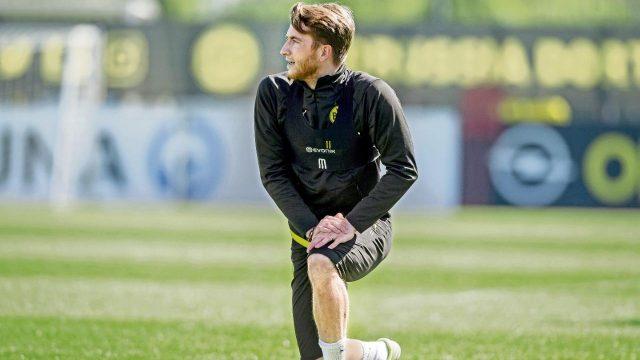 Borussia Dortmund's skipper, Marco Reus, is making significant progress in his recovery from tendonitis, according to SportBILD. This encouraging news for the club and fans, as it could mean that he will be fit for the start of the 2020/21 Bundesliga season.
Last month, the club had revealed that although Reus had attended a few training sessions; he was still undergoing significant pain in his tendons.
Based on an update provided by the club's official website, which was published on 30/07/20, Reus's recovery return date was still unknown. This was later confirmed by Michael Zorc, who said, "Unfortunately, the tendon is still inflamed. He cannot train with the team yet. It is difficult to give a time frame. This is the case with tendon injuries in the adductor region."
The report by SportBILD gives us all hope that his return should be earlier than what was speculated by Zorc and the club. According to the report, Reus will be back for training on Thursday and will take part in some bits of team training.
The report even added that Reus is completely free from the pain he was feeling, which is a positive sign. Although it will take a while for Reus to get back to match-fitness, having him back will be a massive boost for Dortmund. In the 2019/20 season, Reus scored 11 times and assisted 6 goals in his 19 appearances. Those are incredible numbers, and BVB will be grateful for the steady progress he has made in recovery.
Further, with the signing of Reinier Jesus recently confirmed, Reus will be able to help the young Brazilian grow into his role of a backup attacking midfielder.