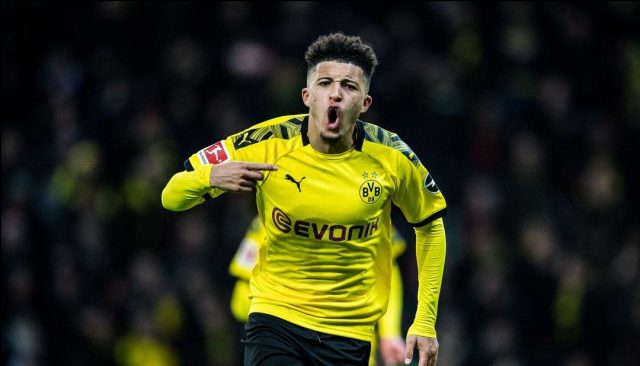 Jadon Sancho has been the subject of plenty of interest from some of the biggest clubs around Europe. However, with a decline in business owing to the coronavirus, clubs may not be willing to shell out an amount in excess of a 100 million pounds, which is what Sancho is worth. One such club is Manchester United.
Jadon Sancho has scored 17 and assisted 17 goals in this season's Bundesliga, which are remarkable figures for a player of any age, let alone a player of the age of 20. No wonder clubs have had their eyes on him for a while now.
Ex-Manchester United footballer, Philip Neville has had his say on a possible transfer for Jadon Sancho to Manchester United.
He said, "I think with Sancho he's actually playing for a great club and he's playing most weeks. He's playing at the top, top level. If I was him, I would be patient. I don't think clubs can go out and pay £100m for a player like Sancho at this moment in time."
Neville is of the belief that a move back to England is still too early for Sancho, which will be music to the ears of Borussia Dortmund fans. Neville also added when a move to Manchester United would be favourable, "It might be something that they'll have to do in 12 months' time but I have to say I think this kid is the real deal. I think he's something really special."