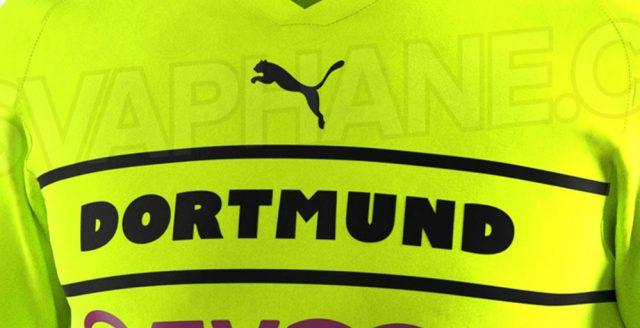 Images of the Borussia Dortmund Cup kit for the 2021/22 campaign have been seen circulating on Todo Sobre Camisetas for some days now.
Per the leak, Puma does not only bring back a more vibrant shade of yellow but they are also set to introduce the iconic hues of the kit used by Nike in the early 1990s while featuring revolutionary 'logo style'.
Borussia Dortmund Cup Kit for the 2021/22 campaign will have a Safety Yellow, which is a more garish shade of the color rather previously Cyber Yellow which is the standard yellow for the German club.
The new colour set to be introduced is somewhat similar to the iconic hues which were being used by the club in the 1990s.
Per the photos, the shirt will feature a boldly written text of Dortmund on the front instead of the usual crest of the club on the left chest giving it a new look.
With regards to the design, the leaked Puma 2021/22 cup kit is the same as those for the third shirts of Manchester City, AC Milan, Olympique Marseille, Borussia Monchengladbach, and PSV.
As the name suggests, the 2021/22 kits will be used in national and international competitions, that is, DFB Pokal as well as the UEFA Champions League or Europa League.
With Evonik sponsoring Borussia Dortmund's cup kits, the logo will replace 1&1 at the front of the shirt.
The shorts will likely take the black colour accompanied with safety yellow. The socks are yellow with black hoops.