Borussia Dortmund's Sporting Director, Michael Zorc has confirmed that Mario Götze will leave the club when his contract expires at the end of the season. Zorc in his pre-match presser before the game against Wolfsburg, said, "We will part ways with Mario Götze this summer. It was a mutual and respectful decision. Mario is a great man."
Götze's 2019/20 season so far has been unimpressive, as he gained no consistency. This meant that Lucien Favre played him for only 504 minutes throughout the entire season. In the minutes he has played, his form has been extremely sporadic, scoring only three goals and failing to make a single assist. As an attacking midfielder/second striker, these numbers are not adequate.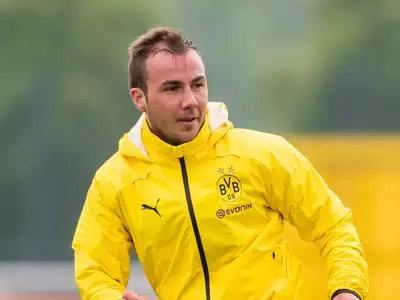 Götze will hope to move to a European club which can guarantee him playing time so he can get back to his best. His second spell in Borussia Dortmund is not representative of the player he is, as his time here has been plagued with injuries. It is important to remember that Götze is a world cup winner and a 5-time Bundesliga winner. All he needs is a fresh start.
His time at Borussia Dortmund will earn him plenty of admiration and love from the black and yellow fans. The club will never forget his contribution to the 2011/12 title-winning season when he was part of an impeccable trio between Robert Lewandowski, Marco Reus and himself. As a product of the Borussia Dortmund academy, Götze's attachment to the club must be huge, and watching him leave will be tough…