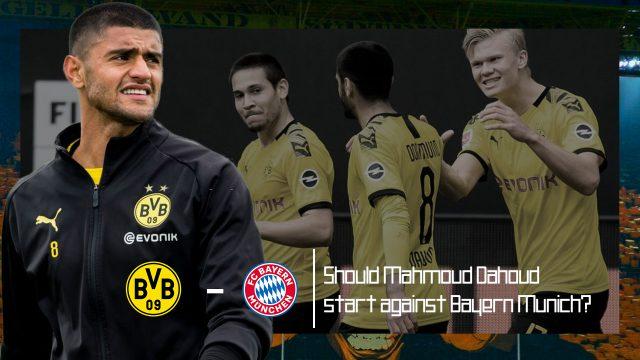 Mahmoud Dahoud has been given only 5 starts and 6 substitute appearances in the Bundesliga this season. The central midfielder has plenty of competition in the likes of Emre Can, Axel Witsel, Thomas Delaney, and Julian Brandt. However, owing to injuries to Can and Witsel, the Syrian-born German has started both the games since the resumption of the Bundesliga.
Dahoud's ball control in tight spaces helps him navigate through tricky situations, which he displayed in the games against Schalke and Wolfsburg. His other notable strength is his passing range, which is arguably one of the best in the Borussia Dortmund team. Dahoud's role as a box-to-box midfielder is of utmost importance to breakdown defences.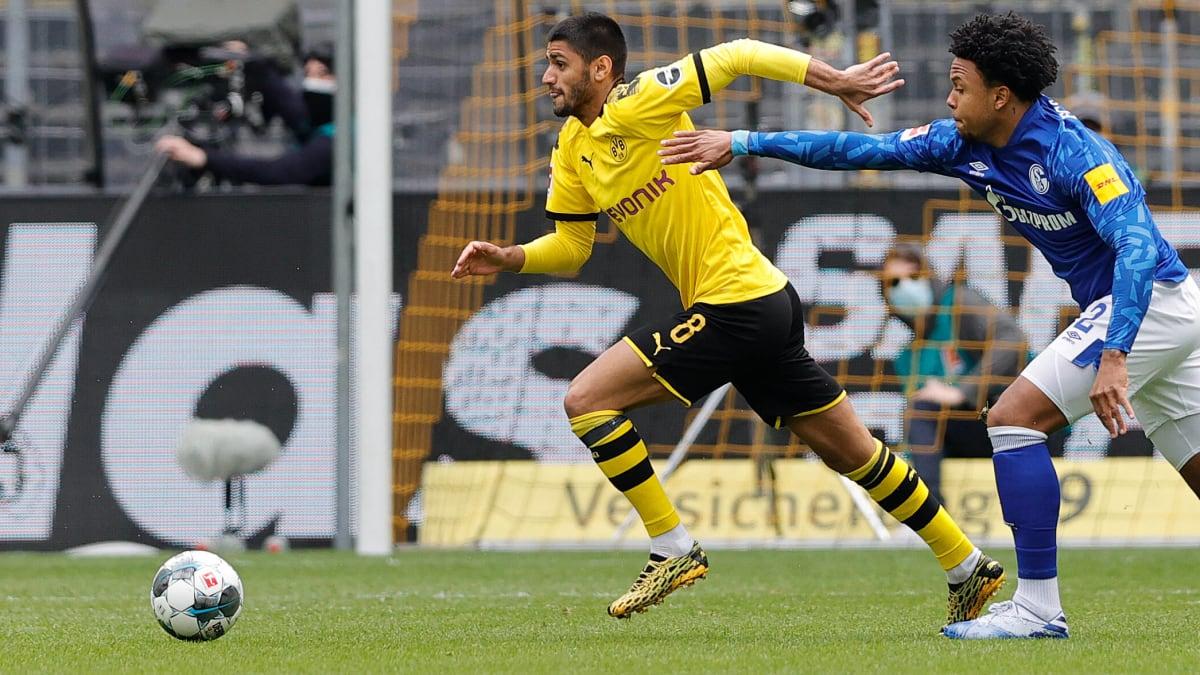 The last two games where Dahoud has shined are reminiscent of his 2015/16 breakout season with Borussia Monchengladbach. It was Dahoud's energy and movement off the ball in midfield that spurred his team forward in the most recent game against Wolfsburg.
The dilemma on whether to start Dahoud stems from the recoveries made by Axel Witsel and Emre Can. Can played for 45 minutes against Wolfsburg, however, he stepped in at central defence giving relief to Mats Hummels who had a small niggle.
Axel Witsel has only recently returned to team training, hence starting him may not be the best choice yet. So that rules him out as a straight swap for Dahoud. It is important for Favre to pick a team that will get him goals against Bayern Munich. Dortmund will go for the win, and this will require the team to start off with a quick tempo to the game.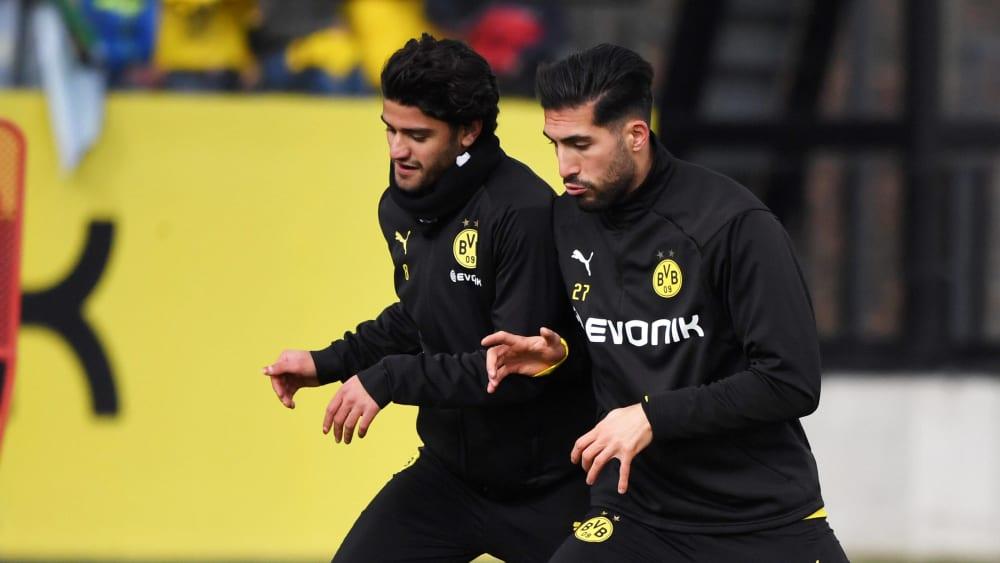 What this could mean is that Emre Can who can play defensive midfield could slot in for Thomas Delaney rather than benching Mahmoud Dahoud. Dahoud is more forward-thinking than Delaney and will be a greater asset to the team's attacking play. Meanwhile Can will provide the defensive solidity that Delaney has given to the team for the past two games.
Another alternative to Dahoud could be through Jadon Sancho, who is back to full fitness. Favre might consider pushing Julian Brandt back into central midfield and replace Dahoud with Sancho. However, given Dahoud's recent performance against Wolfsburg, this may not be the best idea. Dahoud could boss the midfield against Bayern, so dropping him out could prove to be costly.
The Verdict
Central midfield is potentially where the game could be won against Bayern Munich. So if Dortmund are to take all 3 points it is important they find the right balance between defensive stability and attack-mindedness. The ideal duo in Central Midfield would be Emre Can and Mahmoud Dahoud.