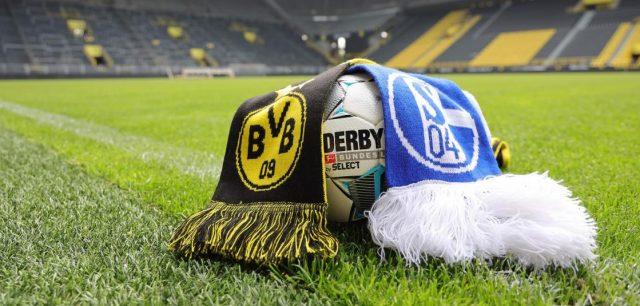 The Revierderby is set to kick off at 15:30(GMT + 2) on the 16th of May 2020. Here are 5 of the most enticing clashes we can look forward to on the pitch.
Erling Haaland vs Alexander Nübel: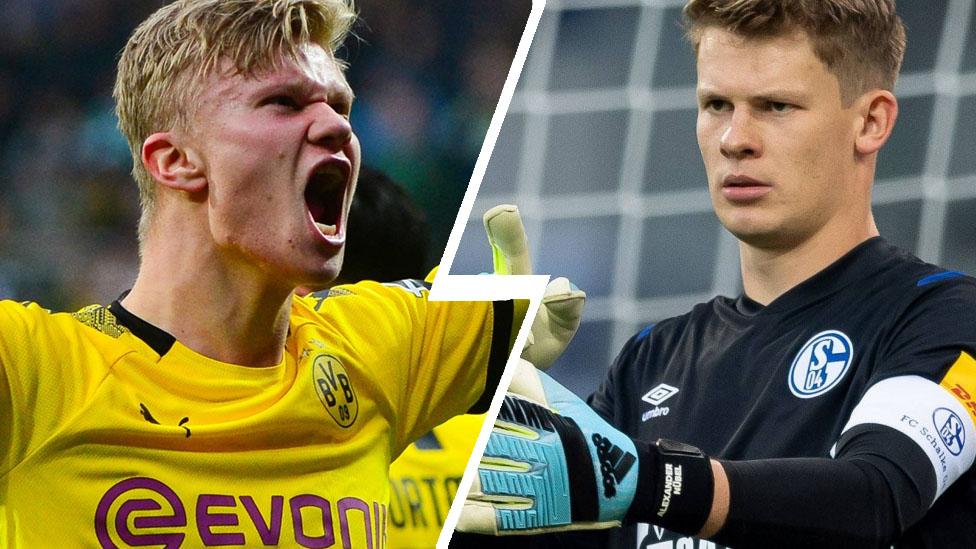 Norway's hottest striking talent will come up against Germany's finest young goalkeeper.
Haaland has impressed ever since he joined Dortmund scoring 9 times already, and no one can ever forget the way he started off his career for the black and yellows. Scoring 5 goals in your first 59 minutes of German football is no mean feat.
Nübel, on the other hand, has kept 6 clean sheets in the 20 games he has started for Schalke this season. When you consider just how leaky Schalke's defence can be, 6 clean sheets make for an impressive record. He has been likened to Manuel Neuer, and that could very well be the reason Bayern Munich have agreed to sign him in the summer.
However, both players have gone through slumps in the last two games they have played, with Haaland failing to score and Nübel conceding 8 in the same time frame. They'll look forward to changing this and it'll be interesting to see who comes out on top.
READ:
Jadon Sancho vs Bastian Oczipka: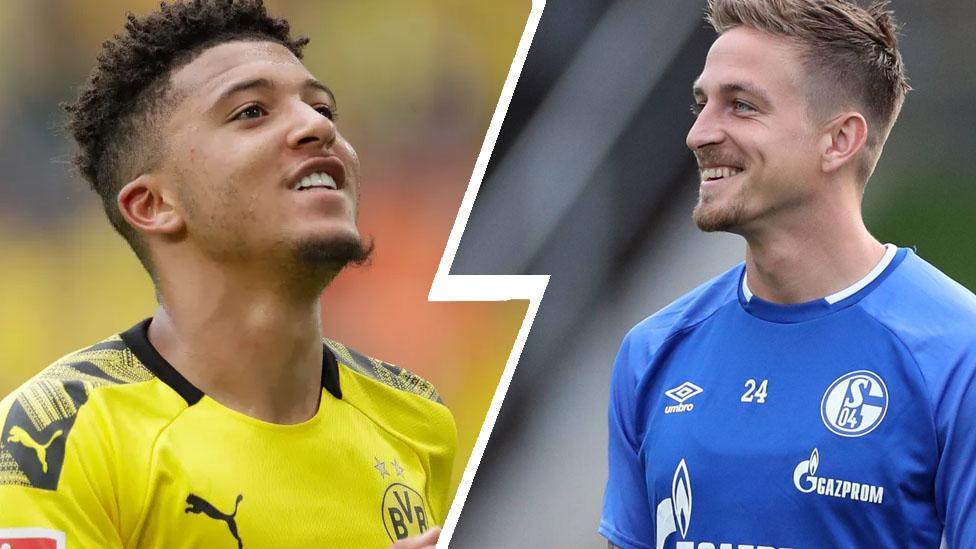 Sancho has been Dortmund's best player this season, and that is exactly why his transfer value has risen so high. The young English winger's trickery, pace, and final product will definitely trouble Oczipka, Schalke's left-back who will have to cope with his speed.
In their previous meeting, back in October, Oczipka dealt with Sancho, and Schalke kept a clean sheet. However, on that day, Sancho found the space behind the defensive lines. Unfortunately for him, his shooting boots were not on. Sancho will look to change this on Saturday, and Oczipka must keep track of Sancho and stay on the winger as far as possible.
Thomas Delaney vs Amine Harit: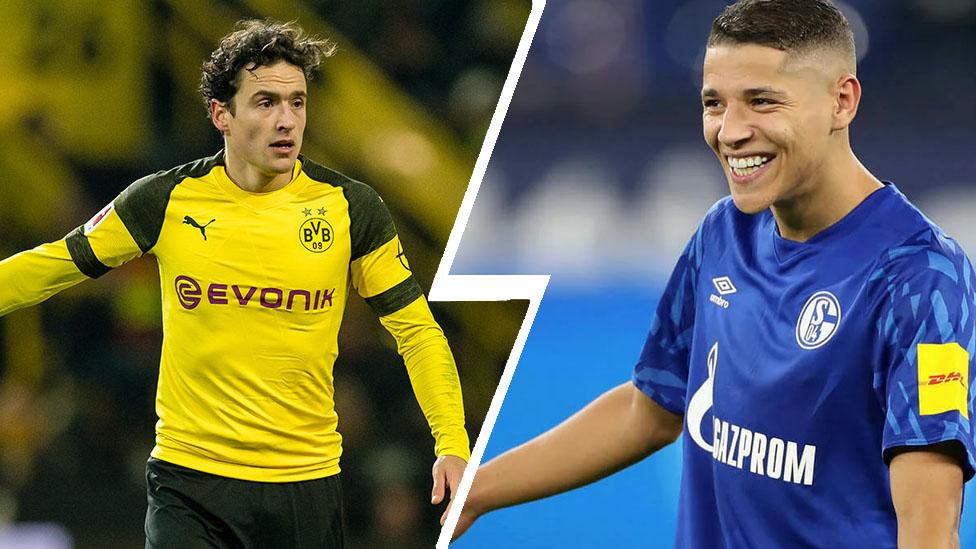 Schalke's response to Sancho, will be through their firepower of their own, through Amine Harit, a young Frenchman who has impressed many scouts and fans this season.
Harit's dribbling and the ability to drag defenders towards him helps create space for the other forwards, which has been one of the primary routes through which Schalke have created chances this season.
Further, Thomas Delaney is likely to return to Dortmund's starting eleven as a defensive midfielder, and his primary responsibility will be to track Harit's movements and ensure that Harit doesn't get too much space and time on the ball. For a man whose return to football is coming after 7 months, Delaney will need to bring his A-game.
READ:
Mats Hummels vs Suat Serdar: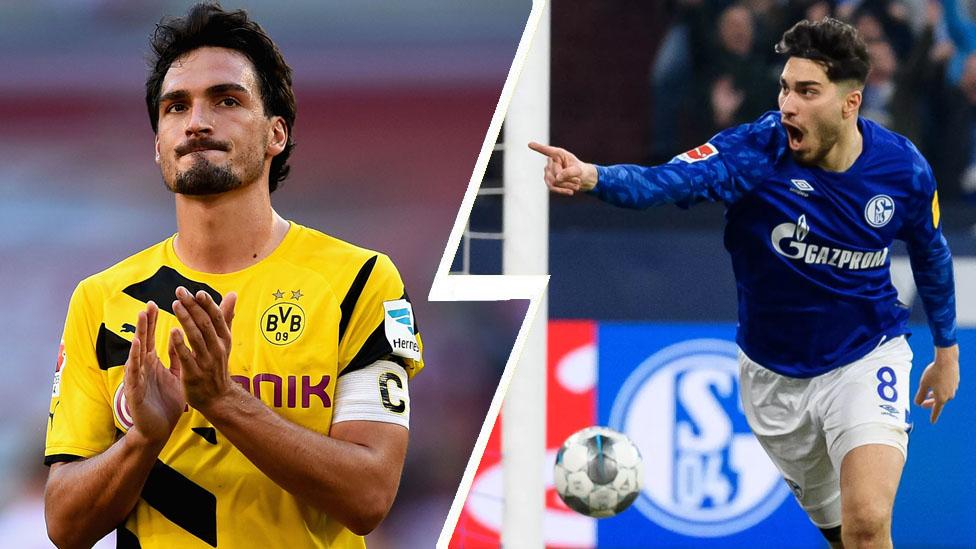 Suat Serdar is Schalke's top scorer this season, not only that, he is the supreme source of energy for the team. Serdar often leads the counter-attack and gives corners centre backs in tricky situations. He often leaves central defenders in the dilemma between backtracking towards the wide forwards or rushing towards him as he advances towards the 18-yard box.
Mats Hummels is often known for his defensive intelligence and positioning ability, so it should be intriguing to see how he copes with being overstretched by the counter-attacks pioneered by Serdar.
Lukasz Piszczek vs Benito Raman: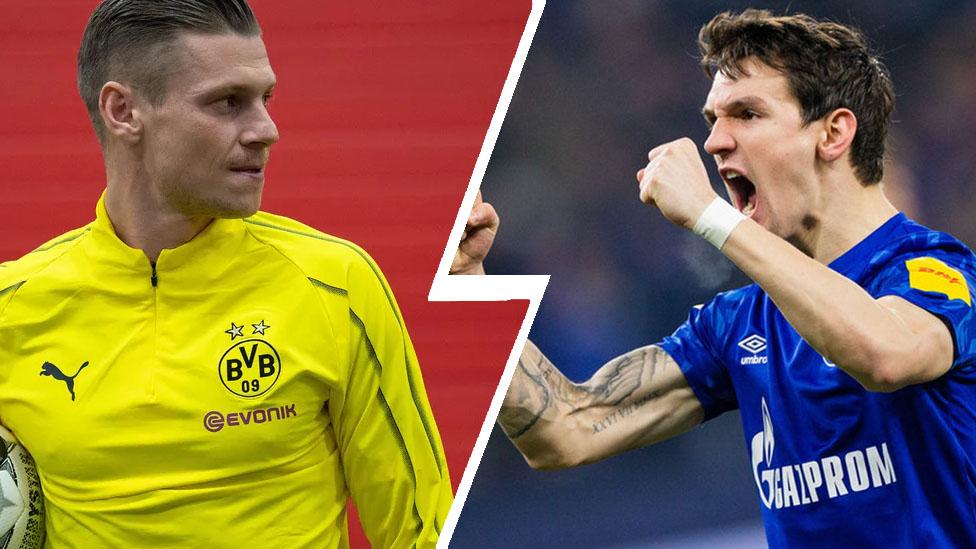 Benito Raman is a rapid striker, and although he might have scored only 4 goals so far, he has constantly troubled the defenders he has come up against. His runs in behind the defence could cause plenty of problems to Dortmund's back three, and with Piszczek being the oldest of the three, he is likely to torment him with his pace.