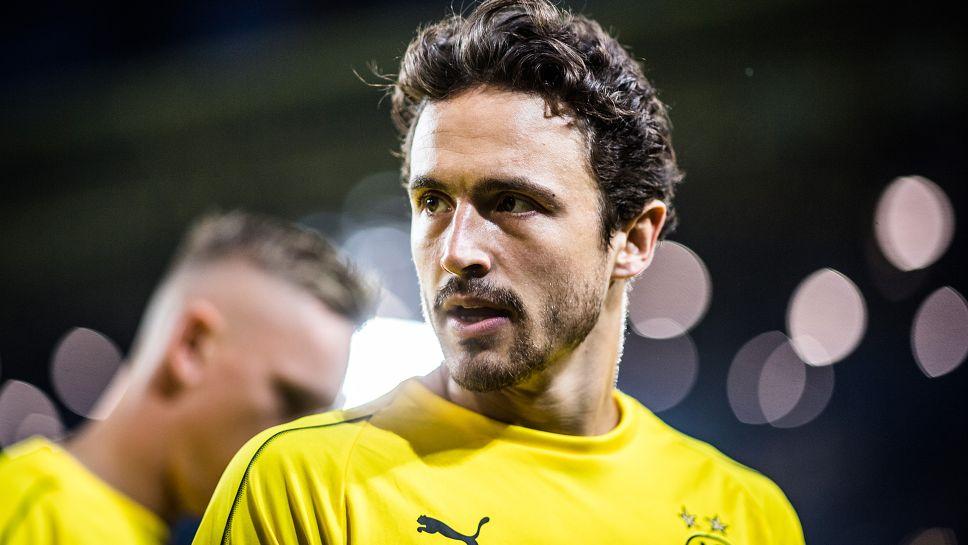 Thomas Delaney's 2019/20 season has been plagued by injuries, resulting in him making only six appearances for Borussia Dortmund in the Bundesliga. His ankle and knee injuries prompted Lucien Favre to enter the transfer market in January and purchase Emre Can from Juventus.
The tables have turned now, with Emre Can and Axel Witsel's injuries from training guaranteeing Delaney a spot in the starting eleven against FC Schalke 04 on Saturday. Delaney will be expected to start as the primary holding midfielder, giving Julian Brandt, Achraf Hakimi, and Raphaël Guerreiro the license to drive forward and supplement the attack. Delaney will be the primary focal point for a transition from defence to midfield and vice versa.
This should play to Delaney's strengths as he often goes by the term 'midfield negator', which describes the importance of screening opposition players, defensive soundness and the ability to intercept and tackle. Favre will bank on Delaney's ability to close down opposition attacks and quickly distribute the ball to more attack-minded players.
This seems like quite the task for a man whose return to football has taken a little over 7 months. However, Delaney seems unfazed by the task, and recently said, "I don't think I have anything to prove to the coach. He knows me and all the other players, so in that sense I don't really have to fight my way into the team."
Delaney's confidence is not the only thing that will help him in settling down in his spot, as it is important to remember that not a single player in the league has played a game over the past 2 months. This will give him further respite, and level the playing field between him and the opposition.