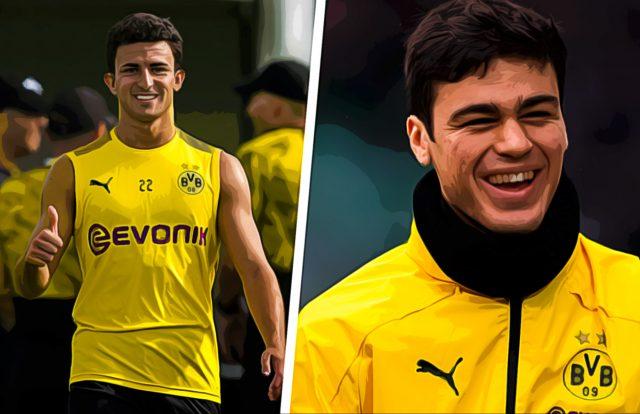 In Borussia Dortmund's most recent game against RB Leipzig, Lucien Favre, the club's manager, handed youngster Mateu Morey and Giovanni Reyna their first starts in the Bundesliga. Morey is a 20-year-old Spaniard who has made 3 substitute appearances since the resumption of the league after lockdown restrictions eased in Germany. Reyna, on the other hand, is an American teenager who has been with the first team for a while now. The duo's first start resulted in a productive 2-0 victory over RB Leipzig, where they both performed well.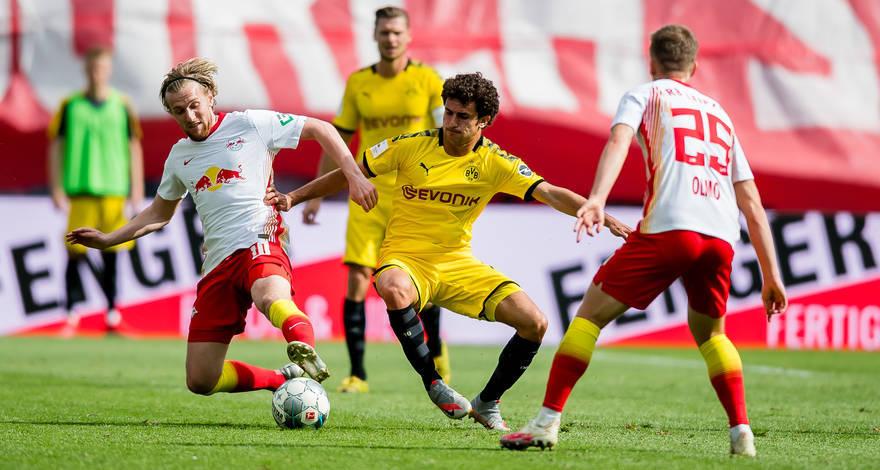 Mateu Morey occupied Achraf Hakimi's role at right-wingback, where he was responsible for making runs forward while retaining the defensive shape at the back. Giovanni Reyna played in a position in central midfield rather than his traditional position on either side of the wing. He partnered Axel Witsel in the middle of the park but was given the license to drive forward as the Belgian, Witsel, occupied the more defensive position.
Morey was full of energy and his vibrancy in play was evident, as he outworked the opposition's midfield. One of his Morey's predominant qualities is his vision, which he superbly displayed against Leipzig, with incredible through balls played to Julian Brandt and Erling Haaland on multiple occasions. Another thing which was clearly visible from Morey was his ability to compose himself irrespective of the number of players who were hounding after him. The Spaniard had the opportunity to top his excellent performance with a goal. Early on in the second half, he made a superb run all the way into the box, where Erling Haaland found him open. Unfortunately for Morey though, he dragged his shot wide.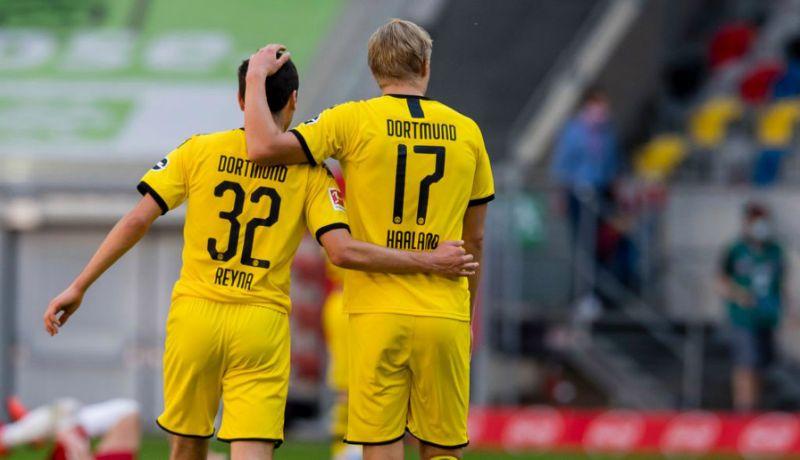 Reyna was one of Dortmund's best players on the day, receiving a 7.8 rating on Whoscored, the third-highest when compared to the rest of the side. Reyna played in an extremely fluid position, which gave him the freedom to drift out wide and come back into a central position when he deemed fit to do so. His opening few minutes weren't the best as he looked indecisive and nervous. However, as the game progressed, he got better. He made the first goal possible with a brilliant assist to Erling Haaland. Reyna's vision and deft pass to Haaland were world-class as he justified his position in the starting eleven with that assist. After the game, Haaland described Reyna as the "American dream".
The future looks bright for the young duo, and Lucien Favre will definitely involve them more in games.