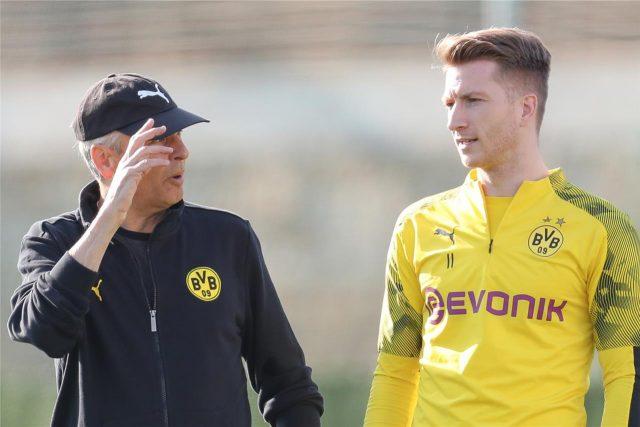 Borussia Dortmund's skipper Marco Reus is rumoured to miss the rest of the season with the adductor injury he suffered in Dortmund's DFB Pokal third-round tie against Werder Bremen. He sustained the injury in the early parts of February and hasn't made a single appearance for the club since.
The German International has returned to individual training but has not been part of a single team training session, as confirmed by the club's manager. Lucien Favre, in a virtual press conference with reporters, said, "He hasn't trained with the team yet."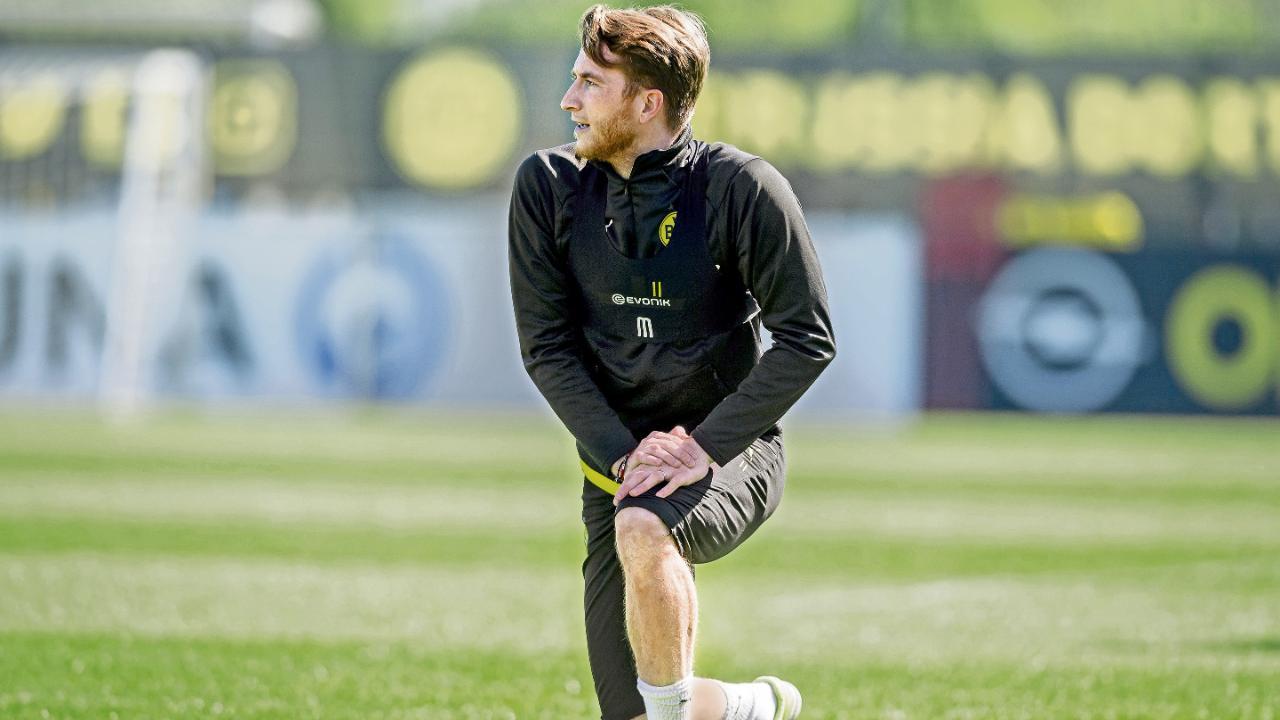 Despite his injury concerns over Reus, the manager has remained optimistic over Reus's injury. He said, "We hope that he will come back as soon as possible and can help us until the end of the season."
Reus is an integral part of Borussia Dortmund's free-flowing attack, and just as he seemed to get back to his best, injuries, not for the first time, have hampered his development through the season. In the 19 games he has appeared for Dortmund in the Bundesliga this season, he has scored 11 goals and secured 6 assists for his team. This means he has an average goal involvement per game this season is 0.89.
Dortmund will look to cope with his absence through other attacking midfield options. Julian Brandt impressed in a role similar to Reus's in the game against Schalke. Further, their young stars Jadon Sancho and Giovanni Reyna are likely to provide similar outputs to what Reus can.
So, it's not Reus's attacking flair that Dortmund will miss, rather it is his experience on the field which no other attacking player of Dortmund possesses. Dortmund will hope that his rehabilitation and path to recovery is smooth and quick.