After the game against Fortuna Dusseldorf, Lucien Favre, the Borussia Dortmund manager, spoke out on the need for a backup striker for Erling Haaland.
He has been phenomenal, so far for Borussia Dortmund, but other than him the club do not have any traditional centre forwards.
Haaland recently suffered a knee injury against Bayern Munich, which made him miss the games against Paderborn, Hertha Berlin, and only played parts of the game against Fortuna Dusseldorf. Although the club smashed Paderborn for six goals, their performances against Hertha and Dusseldorf depicted just how much they missed Haaland.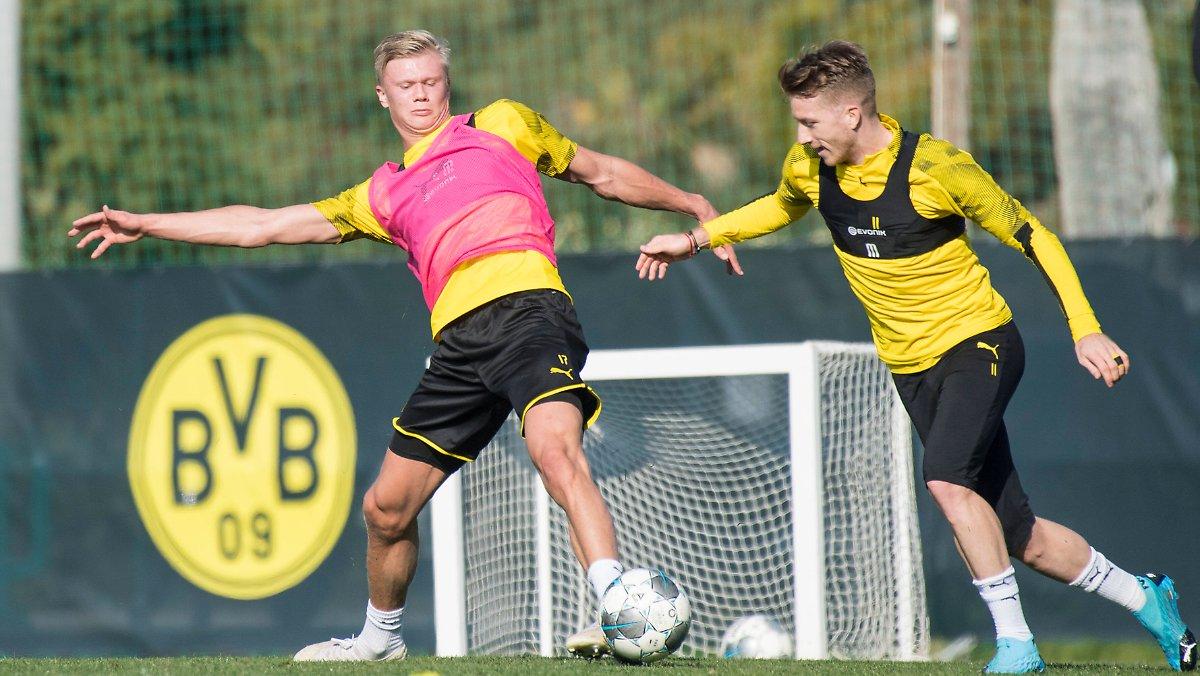 What has been evident from the two most recent Borussia Dortmund games is the lack of penetration which the side struggles when Haaland is not on the field. The club majorly relied on Jadon Sancho and Thorgan Hazard, who are players with incredible pace, trickery, and finishing. However, they do not have the physicality or the positional intelligence which a centre forward requires.
When asked about a possible signing for a backup for Haaland, Favre said, "I think everybody knows that. I think that's clear too, because he's only 19 years old."
Competition for Haaland will definitely be beneficial for Haaland and for the club. Over-reliance on a single player is never healthy for a club, especially in a striker's role. Borussia Dortmund will not want to be in a similar position which they faced after Haaland's injury in the game against Bayern Munich.