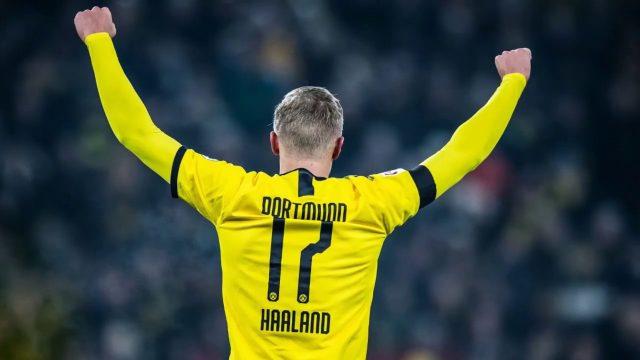 Borussia Dortmund have finished second on the Bundesliga table for 2 years running now. Although this is commendable, Dortmund will want to take over from Bayern Munich as Germany's top dog.
Erling Haaland, Dortmund's January signing, has recently opened up on his aspirations to win the title with Borussia Dortmund.  The Norwegian's contract is valid till 2024, and he wishes to stay at the club to fulfil the club's and his desires.
The 20-year-old has scored 13 goals in the 15 Bundesliga appearances he made. This means that he has scored a goal in every 82 minutes of his Dortmund career. He is slowly but surely becoming a fan-favourite. If Dortmund are to take their title chase more seriously, they will heavily depend on Haaland's success.
Haaland said, "We have the quality to be champions, but talking alone is not enough. I have a long-term contract here until 2024 and it's my big goal to win the title with BVB and celebrate winning titles with our fans."
This gives us all immense hope as it shows Haaland's commitment to the club, which is amazing. Dortmund are likely to lose Jadon Sancho in the near future, hence, they can't afford to sell Haaland too.
Haaland believes that if the side continues on their fine run of form next season, they should be contenders for the title. He said, "We have to continue our good development from the second half of last season and want to play with even more success next year."