Thomas Meunier, who has been heavily linked with Borussia Dortmund over the past month, is set to confirm his move by the end of the month. The right back's contract will expire at the end of this month, as he has declined a short term contract extension at PSG. This means that by the end of June, he will no longer remain a PSG player and will miss the club's cup finals and Champions League last 8 round.
According to reputed transfer news journalist, Fabrizio Romano, the German and French giants have reached an agreement for the signing of Meunier. This was further confirmed by 433, a prominent football media outlet.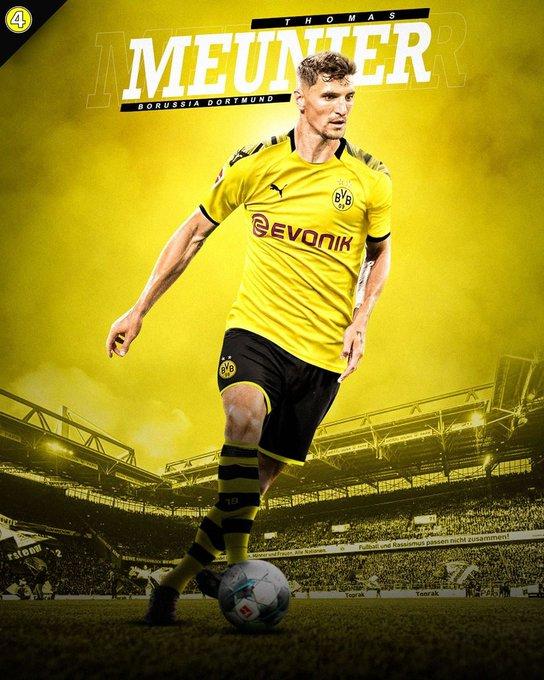 Given Romano's reputation, all that is left for the signing to be officially confirmed is a statement by Borussia Dortmund. Romano  on the 20th of June tweeted in response to a media outlet's speculation, that, "Meunier is getting closer to Borussia Dortmund." Further, an Instagram story the next day confirmed the agreement the club and player have reached.
and Meunier is now getting closer to Borussia Dortmund… 🇩🇪

— Fabrizio Romano (@FabrizioRomano) June 20, 2020
Meunier will probably take over the spot of Achraf Hakimi, who is set to return to Real Madrid at the end of the season. However, he may even serve as competition for Lukasz Piszczek as the third central defender in the back-line. The Belgian has made 16 appearances for PSG in this season's Ligue 1 but failed to make a tremendous impact in the attacking sense. In fact, his most significant attacking contribution came in the UEFA Champions League group stage game against Real Madrid, where he scored the third goal in the game. Meunier will have to improve on his attacking output so that it compliments his defensive solidity.