Since the resumption of the Bundesliga on the 16th of May, Thomas Delaney has started every game for Dortmund in central midfield.
Axel Witsel and Emre Can established a formidable partnership in midfield before the duo were ruled out for the first few games since football had resumed in Germany. Lucien Favre opted to use Thomas Delaney and Mahmoud Dahoud as their replacements. However, with Dahoud now ruled out for the rest of the season, Thomas Delaney has been Dortmund's key performer in midfield.
Delaney had suffered a terrible ankle ligament injury in the month of November, after which his knee injuries kept him out of the side until recently. With the acquisition of Emre Can in the January transfer window, it was likely that Delaney may have had to settle for the bench once he recovered from his injuries. This has not been the case though, as his stellar performances have helped him keep his spot in the team.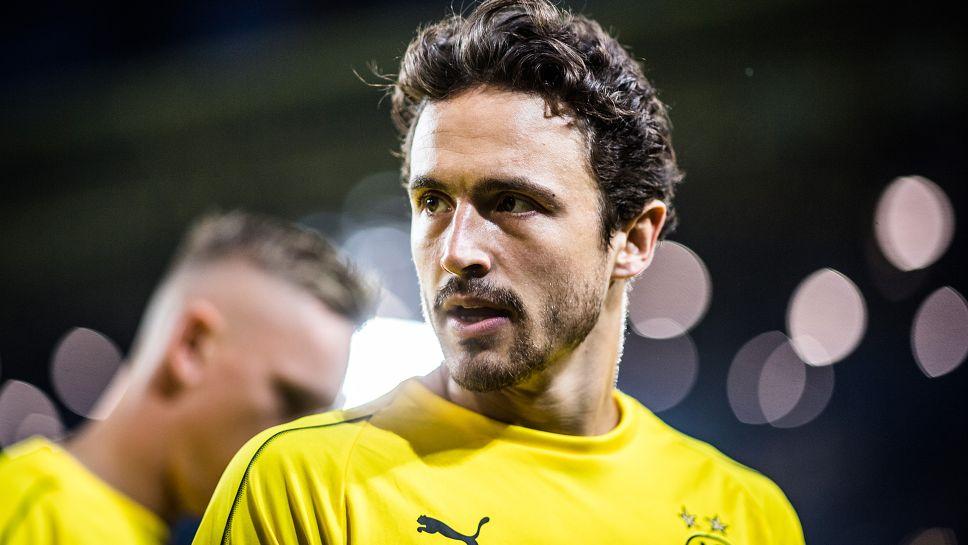 Although Delaney does not pose the same attacking threat which many central midfielders use, his strengths lie in his ability to win the ball back and feed the ball to the more creative players. His doggedness and willingness to fight for every ball epitomises the culture which the working class of Dortmund may be able to resonate to.
Out of the five games he has started in since the resumption of the league, his performance against Wolfsburg really stands out. His two predominant qualities, i.e., his ball retention and tackling ability were evident in the game. He wasn't dispossessed a single time during the game and made 4 successful tackles on the pitch, the highest among all the players on the field. Further, his aerial ability was pronounced winning 2 in the game, making him the highest among all the midfielders on the field. His rating for the game on the analytical football website, WhoScored, was 7.8 the highest among every single player on the pitch.
Ever since the game against Wolfsburg, Delaney has proved to be a vital part of Favre's transitionary tactics, as the Denmark international often wins the ball back and gets the attack going. When he was subbed off at halftime by Lucien Favre against Bayern Munich, fans were taken aback by the decision as he looked like Dortmund's only player with some bite to his style of play. Delaney's tactical intelligence and perseverance has earned him his spot in the team, and it will be fascinating to see if he can establish himself as a first eleven pick for the rest of the season and many more seasons to come.